OUR SERVICES FOR YOUR VISION CARE JOURNEY
At LensCrafters, vision care is about much more than an eye exam and our services are designed to make sure that every step of your journey is simple and hassle free.
EYE EXAM APPOINTMENTS
Our optometrists take pride in having cutting-edge exam technology for a comprehensive understanding of your eye health and vision. Visit our online guide to learn exactly what to expect and book in a couple of clicks.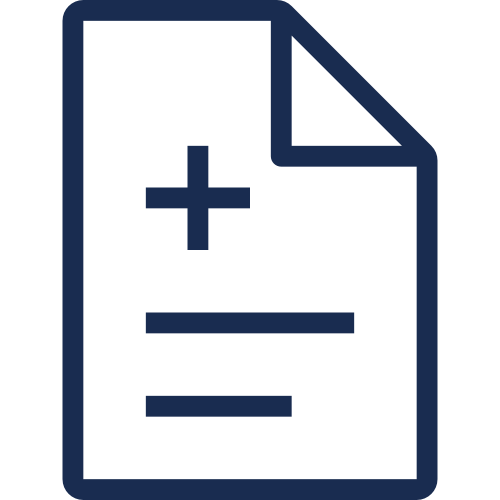 ALL PRESCRIPTIONS ACCEPTED
At LensCrafters, all prescriptions are welcome. No matter where you got yours, we'll gladly accept it both online and in-store. Just remember to check the expiration date to make sure it's still valid.
ACCUFIT®
Accufit® is an advanced measuring tool that's more precise than traditional handheld devices. Discover how it works in our online vision guide.
EYEWEAR PROTECTION PLAN
Get those Oops! moments covered with our extended warranty: unlimited repair and replacement for 12 months at $34.99 or $39.99. Apply at checkout both online and in store.
GIFT CARD
Show your loved ones how thankful you are to share so many wonderful sights together. Available to purchase in store or via our customer care center, in any denomination.
Finishing touches
PERSONAL FITTING
As soon as your glasses are ready we'll invite you in for your personal fitting session to make sure you go home feeling comfortable and confident with your new eyewear.
COMPLETE VISION CARE
We'll also guide you through all the details of our aftercare so you know exactly what to do if you need to change or fix something in the future.
TIPS & TRICKS
Still have questions? Our team will take as much time as needed to get all of your vision care queries answered, from the best way to clean lenses to tips on dealing with screen time.
Aftercare
30-DAY RETURNS & FREE DELIVERY
If you don't love your glasses for any reason, you can return them in store or online for a full refund or replacement within 30 days. With online orders, both your original and return shipment are free!
*Applies to original purchase. Does not cover accidental damage, scratches, breakage or theft.
FREE FITTING AND ADJUSTMENTS
Whenever you need an adjustment or cleaning, stop in at any one of our stores and say hello. It doesn't matter whether you bought your glasses online or at a different LensCrafters location, we're here to help with all of your vision needs.